"It takes 20 years to build a reputation and five minutes to ruin it.  If you think about that you will do things differently."  – Warren Buffett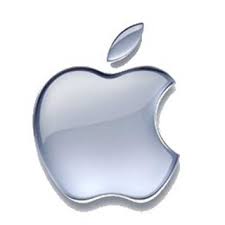 Most people have an emotional connection with a brand that resonates with them for some reason.  Great brands are simple and tap into your emotions.  Think about Nike, BMW, and Apple.  They have spent billions building their global brand and you never see a commercial that says, "We are about shoes, cars, or computers."  Their message goes deeper.  They connect at an emotional level.  They have an empowering message that draws us in.  Just do it! The ultimate driving machine!  Think different!  These are simple yet empowering slogans that reinforce the brand and craft a framework that defines the user experience. Just as a brand can bring great value to a company your brand is an extremely valuable part of the equation for your success in the new part-time economy.  Mary Jesse, CEO of IvyCorp said, "Your brand is more than what you wear.  It's your public identity." Hopefully this article will help you understand your brand as well as how to build, protect, and leverage it.
In this new global economy, building and protecting your personal brand is extremely important.  We have entered the part-time economy where a new form of free agents will craft part-time work, short-term gigs, and freelance assignments into meaningful engagements that will translate into multiple careers over a lifetime.  This is the new normal.  Having a strong personal brand is essential during these many transitions.  For freelancers, it will keep the pipeline of projects full as clients line up to secure your services.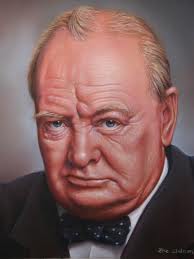 There are some people who just don't seem to get it as they are engrained in the rules of the past and continue to work in the old economy.  They think that because no one ever openly spoke about personal branding it did not exist…but it did.  What do you think of when you hear Frank Sinatra, John F. Kennedy, and Winston Churchill?  They all developed powerful and long lasting personal brands.  I've had conversations with people who didn't understand this concept and thought that companies had brands but people did not. Somewhere in the conversation they would say they didn't have a personal brand or need one.  I would always emphatically tell them, "You already have one, you just don't know it."  Your brand is simply an extension of your reputation and your character.
Building a personal brand is important and each one of us is doing it daily whether we know it or not.  The question is whether your brand is helping or hurting you?  During a recent conversation, the CEO of one of the fastest growing placement agencies in the country told me they review every potential recruit's social media accounts in depth.  The college guy who posted his drunken fraternity exploits on Facebook just branded himself.  If he is looking to get hired by MTV maybe that helps him.  If he is trying to land a job at Bain or Goldman Sachs he probably won't even get an interview.
"Know thyself" – Socrates
The first step in crafting your brand is to know who you are.  What are your strengths, talents, and skills?  In what area are you an expert?  You want to leverage your strengths.  Next, you need to know what your goals are and where you want to be in 3-5 years.  If you have never taken a personal assessment I recommend Crown's Personality ID.  This is a great first step to truly understanding your skill sets, passions, strengths, and weaknesses.  Next, knowing your end objective will help you craft your personal brand.  Starting with the end in mind and being intentional with this process will help you achieve your goals.
Authenticity Rules
Charles Swindoll gave great advice when he said, "I know of nothing more valuable, when it comes to the all-important virtue of authenticity, than simply being who you are."  Plain and simple, don't try to be someone you are not.  We are talking about building our personal brands for career purposes.  There is no point in crafting a false reality that you cannot measure up to once you receive a job offer or freelance work.  I have heard people say, "Fake it till you make it" and in this area it would be a big mistake.  I don't need to belabor this point.  It's simple to understand and critically important to get right.
Relationships Matter
Social media is the best place to build and leverage your brand.  Many people are misinformed that social media is about "me."  Social media has always been about "us" and "we" with a focus on connection and the root of all this is to build relationships.  For the novice, it is about "me" but for brand builders it is always about "we."   Your social media accounts from Facebook, LinkedIn, Twitter, Instagram, and others should be used to give your connections an authentic view of who you are, your successes, failures, joys, sorrows, passions, and fulfilling moments in life.  Each platform should be used differently to reach your audience with specific intent.  I use Facebook to communicate with friends and family, Twitter to communicate with the world, LinkedIn to communicate with business contacts, Instagram and Vine as an unfiltered window into my life.  My blog on the other hand is a way to engage and debate with people passionate about the same subject matter as me but who may have different experiences and opinions.
Social media can be used to build and extend your brand but remember social media is always about communication, connectedness, and relationships.  Focus on building relationships while refining your brand.
How can you help me?
A mentor of mine helped me as I was crafting a brand for a company when he asked me, "Why should I care?"  It immediately clarified the objective in my mind. It was not about the story I wanted to tell but rather what was in it for them.  Could the company solve their problem?  As you craft your brand, especially if you plan to leverage this to gain employment, you need to answer the question…why should they hire you?  The ultimate objective in building your brand is to help you stand out from the crowd, to show your skills and talents, and to be different from the rest.  You need to clearly articulate what you stand for, what you can do, and how you can help them.  This will take time and it will be different for each individual. This is the secret of building your brand.  It is equal parts science and art and it takes time to perfect it.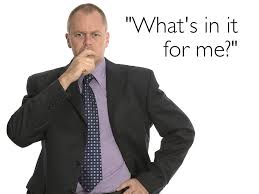 This is not something you can accomplish over a weekend.  It can take years to build a strong personal brand.  And just like corporate brands, it can be ruined overnight by one bad decision.  Think of Tiger Woods and his brand before and after his scandal.  They are very different in terms of our thoughts and also the value his brand commanded.  Be wise in protecting your brand and don't do anything that would not be in alignment with your brand values.
Action Item:  Ask five business associates this simple question.  "When you hear my name what are the first things that come to mind?  Please write 2-3 sentences that describe your thoughts and most importantly your feelings and emotions when you think of me."  Put these comments down in a word document in paragraph form.  This will give you the beginnings of your current personal brand.
If you like what you are reading, the next step is to play to your strengths and expand on those areas.  You can also fix weak areas over time.  If you are not happy with your results you can re-vector as well.  You just need to go back to the beginning to review where you want to be and what you want your personal brand to reflect.
If you would like to research a few people who I think have done a great job building and leveraging a personal brand look to Michael Hyatt, Marissa Mayer, Tim Ferris, Andy Stanley, and Oprah Winfrey.  Each are authentic, know what they stand for, know their strengths, leverage their brand, and build on it daily.