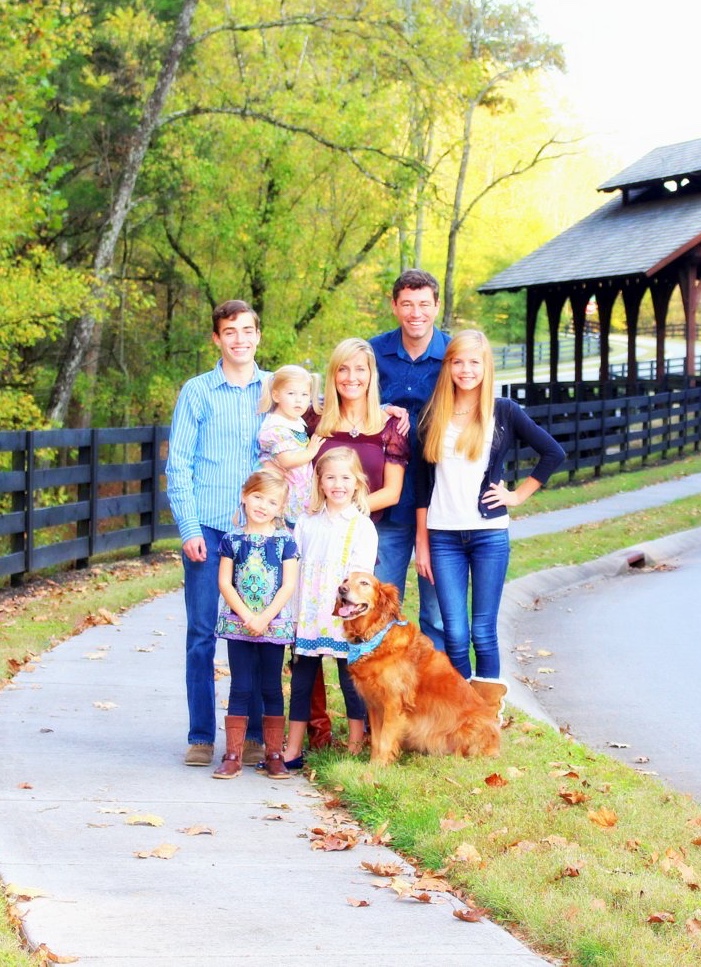 Brandi and I would like to wish you and your family a Happy Thanksgiving. While gathering with our friends and family and giving thanks for the many blessings we have received, it is important to remember those in need.
One common theme I found as I traveled around the country over the past few years speaking with different audiences is that many families had a close friend or family member that was struggling due to the economy. Some had lost a job, others were recent college graduates who could not find work, and many more that simply felt stuck in their current career situation.
This has also been heavily covered in the news since 2008.  Even this Thanksgiving morning, the Wall Street Journal noted once again that the current jobless rate at 5.8% is the lowest since 2008 but that hides the fact that most of the jobs created have been part-time and low paying jobs which continue to keep the labor markets under stress.
Many of you asked what you could do for those in your life who were struggling with these issues. I have been writing about this for Fox News, USA Today, and The Washington Times and providing tips and advice from industry leaders on this blog. I have finally compiled all this research from many industry experts into a book that will be released in the coming weeks. The Leap: Launching Your Full-Time Life in Our Part-Time Economy, is a deep dive into the changes the economy has undergone and it provides a step by step guide for those looking to land a job or those in the midst of a career transition while giving everyone advice on how to prepare for the future in this new economy where change will be more rapid than in the past. Many of the readers of this blog had a hand in this book providing insight and perspective and for that I thank you.
If you are someone struggling in this economy, don't lose hope.  I am a firm believer that our greatest struggles give birth to our greatest victories. No matter how dire your circumstances may be, if you commit to not giving up, your victory is just around the corner.  Having hope for a brighter future is essential to achieve success and has always been a part of the American dream.
In the coming weeks, I will be holding free training webinars for those looking for a job or those looking to make a career transition. I will have some of the top industry experts give advice on how to navigate career websites, how to formulate your resume, conduct interviews, and get past the gate keepers so you can reach the decision makers hiring at the company you want to work for. These webinars will be for those seeking a job or those mid-career professionals who are in career transition or planning for the future.
As a former military officer, I know how important it is to have a plan. When you don't have a plan, any challenge can seem almost impossible. With a plan and people to give advice and guidance, any mission can be accomplished. My prayer is that this Thanksgiving season we all can give thanks for our many blessings and the freedom and opportunity we have in this great country. For those in need, I want to help. My goal is to provide hope and practical advice to build a game plan for you to achieve your career goal so that 2015 can be the year you land the job or career of your dreams.
If there is anything I can do for you, please contact me at Robert@RobertDickie.com  If this is a topic you are passionate about and you would like to be a part of our launch team register here at this link.  You will get a free access to material and private webinars with our team and industry leaders as we take this message around the country helping those in transition. You will also get inside access with the editorial team and PR firm as we conduct the nationwide release and work with media outlets.  If you are interested in seeing how this process works we will be giving behind the scenes access to those on the launch team.
During this season of Thanksgiving, remember that our greatest joy comes from helping others.  We all know someone in need.  Thank you for taking the time to help them and paying it forward.  It is through small acts of kindness and generosity that we all help make the world a better place. Have a blessed Thanksgiving!