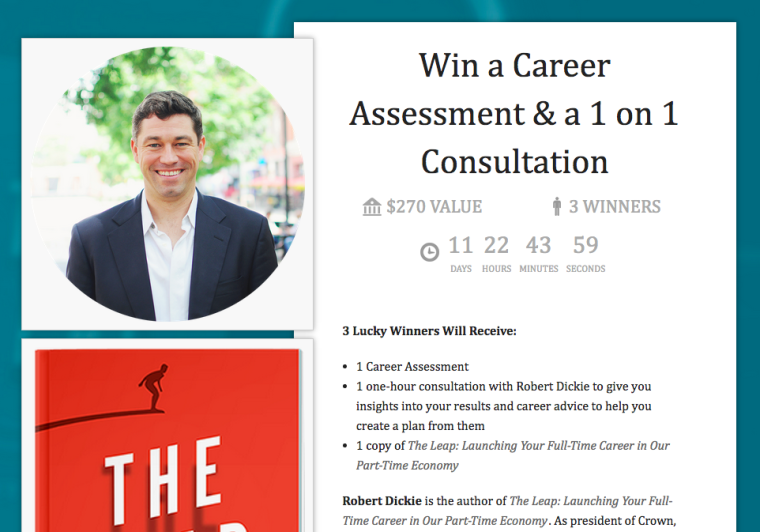 You can't beat free! To celebrate the launch of my first book earlier this year I wanted to do something I have never done. I am giving away three free career assessments along with a one-on-one coaching session with me to go over the results and to help you build an action plan for your next steps.
Also included will be a signed copy of The Leap: Launching Your Full-Time Career in Our Part-Time Economy. This is a $270 value for free! Just go to this link to enter to win.
As we celebrate our freedom this Fourth of July, if you or someone you know is struggling with making a life plan, not satisfied with their career, or need help making a transition, this is a perfect time to make the leap. Having hope is important in life but it is not enough to make a life change. To change the course of our lives we need to ask the right questions, seek help, and take action. Let's get started today…I look forward to helping you!