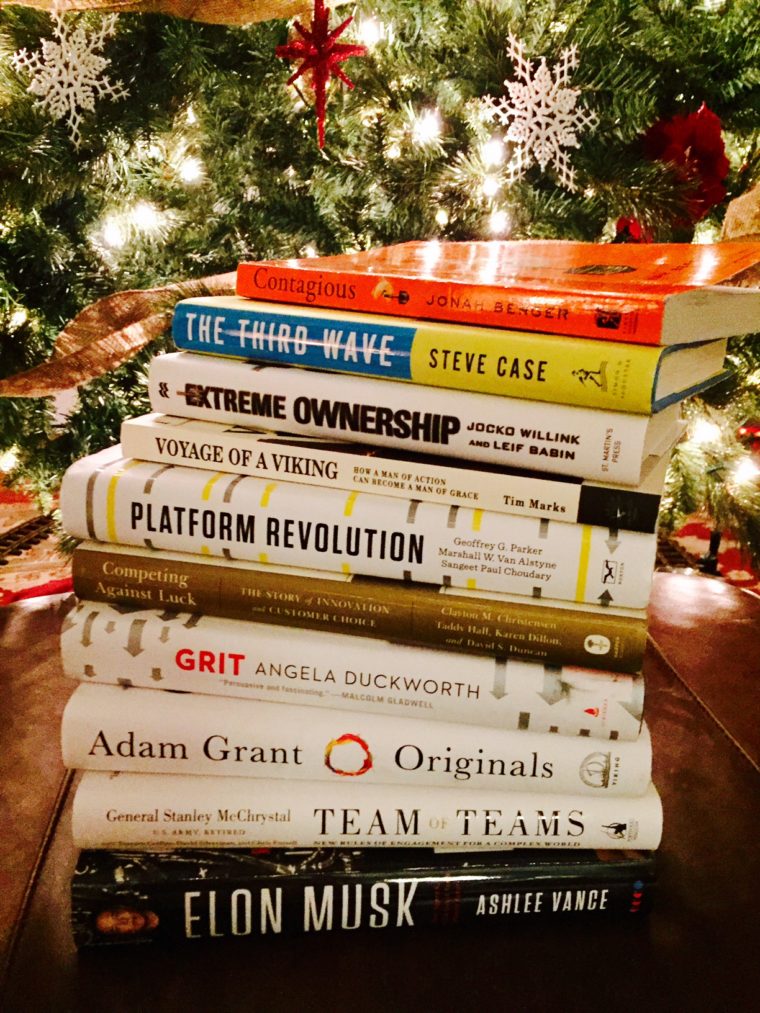 I've been an avid reader since I can remember. I think this became a part of my life as a young boy as I watched my father in his study read, research, and write. For me, this was just a part of life. I am in a constant pursuit of the next great book that can help me think critically, see the world differently, stretch my understanding, and help me in various pursuits in life. It has been said that "Leaders are readers" I can attest that from my days in the military to the private sector the men and women I have admired most and aspired to be like were voracious readers.
One of my favorite questions to ask people I meet is "What book are you currently reading?" I can always tell a lot about a person by the books they read and this list will give you a window into my life over the past year. This is part of my reading list for 2016. I consider these the Top 25 for the year for me personally. These are not rank ordered. However, those noted with an asterisk sign had special impact for me either in business or personally. I am always on the look out for a good book so if you have a recommendation please share it with me. I know you will enjoy these.
This year I finished my second book titled, Love Your Work: 4 Practical Ways to Pivot to Your Best Career. I hope it will make your reading list in 2017. For me, I have found that it is impossible to read a good book without it impacting my life in some way. I know that as I worked on my book that the authors listed above helped me. I reference quotes and themes from many of them and appreciate their hard work and knowledge in their respective fields of endeavor. In some way, each of them have had an impact on me.
What are you currently reading? What are some of your best books you read in 2016 that you recommend?