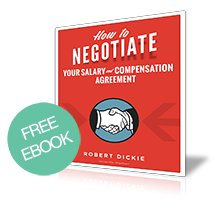 How to Negotiate Your Salary and Compensation Agreement
One of my first big mistakes in business was relying on promises made in a handshake deal. Wise professionals rely on contracts and will respect you for negotiating yours. Often the person who does not want to be encumbered with a document is planning to change the arrangement in their favor later. A signed contract protects all parties, and in particular protects an employee from unexpected accountabilities. In this FREE download, I'll explain common mistakes and the six (6) key areas to negotiate on your compensation agreement.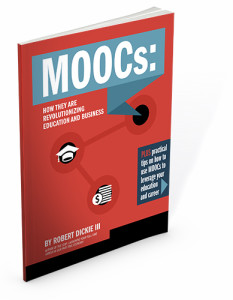 MOOCs (Massive Open Online Course) – The Revolutionizing of Education and Business
In a time of rapidly changing trends and tools, it is imperative to stay ahead of the technology curve now more than ever. In this e-book I will introduce MOOCs and how this runaway technology revolution is changing education, business, and career paths for many. I will share with you the top MOOC websites and how to leverage them for your personal advantage whether you are a student, career professional, or business manager.  Take advantage of the free resources and links at the conclusion. Learn how to get a free-MBA from the best universities in the world by someone doing it. Continuing education through MOOCs is a perfect way to maintain your competitive advantage in your career and not be left behind.
Developing Your Freedom Fund – The Best Insurance You Can Have in the New Economy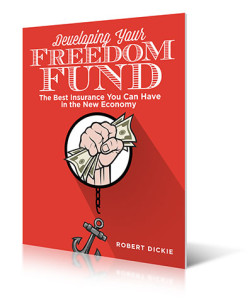 In a time when millennials can expect to have 8-12 careers in their lifetime and where mid to late career professionals can expect to move jobs a few more times before retirement it is important to be prepared for these transitions. Are you prepared? Those who will get hurt the most in this new economy are those with little to no financial margin.  This e-book helps explain how to reduce monthly overhead (burn-rate) and to build financial margin so you can develop a Freedom Fund for these times of transition many will face in the future.  A key principle we will address is that of "high consumption, low investment" lifestyles which lead to higher stress and fewer options in this new economy. We will make the leap to a "low consumption, high investment" lifestyle which will provide security, less stress, and many more options.  This e-book is packed with practical resources to help you get started on your journey.
Life Plan: Success Guide
We all know having a plan is critical for success but few of us have one for our careers and many don't know where to start.  After working with career professionals and many who have found career success I've distilled what I've learned down into this Life Plan: Success Guide. Here is what you will get.
How and why to craft a Personal Statement
How to build a resume foundation
An "Ivy League" resume template for personal use
Understanding and telling your story
Leveraging a "Life Line" past and present
How to engage and leverage mentors
Short and low term goal setting for your career – practical steps for success